LIVE UPDATES: Coronavirus in the Mid-South: TN governor will not extend "Stay at Home" order
The impact of the novel coronavirus is being felt all across the Mid-South where new cases are being announced every day and new steps are being taken to help limit the spread. Keep checking back for the latest COVID-19 updates throughout the day.
Have questions about the spread of coronavirus? We have an entire section dedicated to coverage of the outbreak.
For the latest on coronavirus, stream FOX13 News on FOX13 Memphis Now – it's free on your Roku, Amazon Fire or Apple TV as well as your FOX13 News App.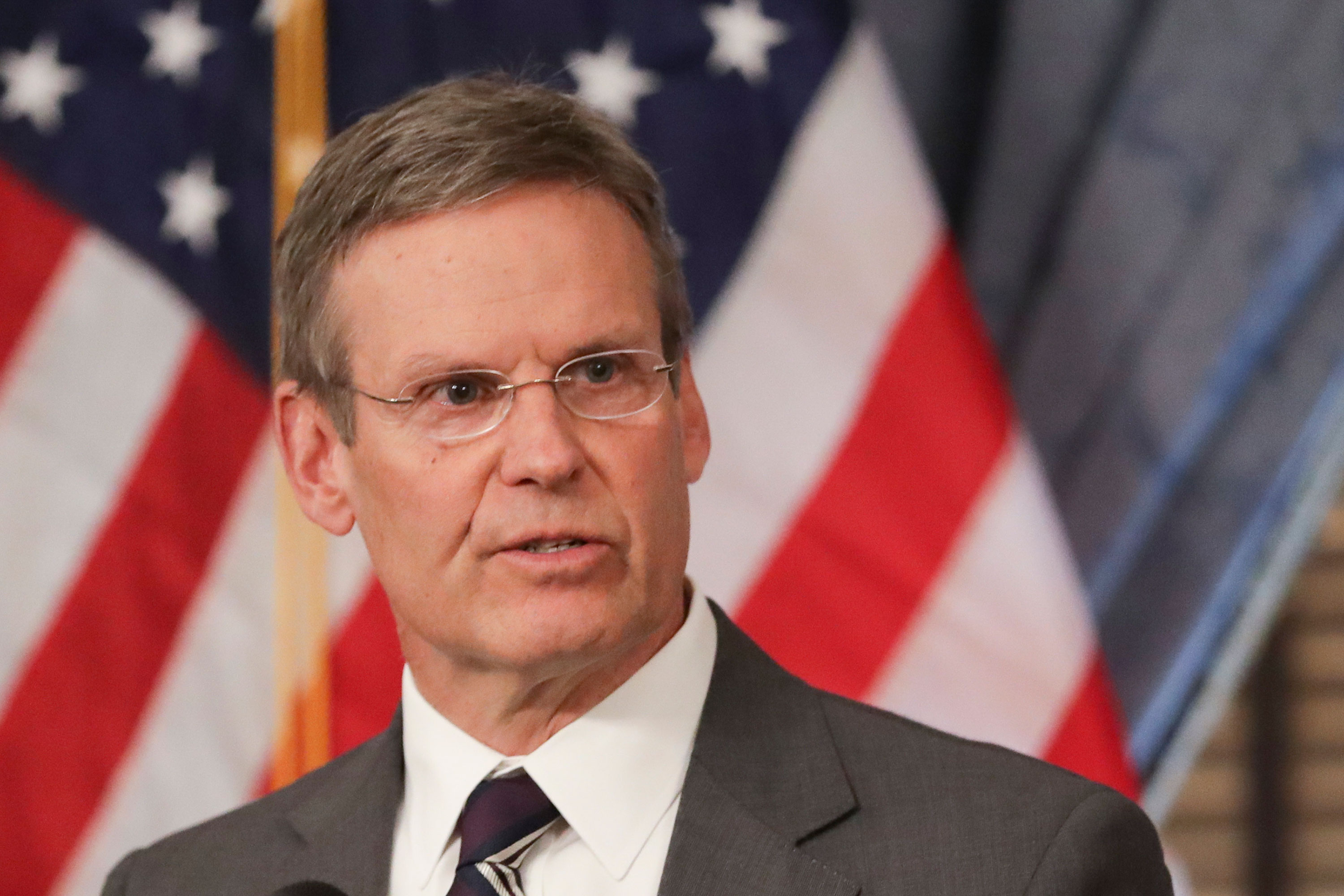 List of Mid-South closings and cancellations due to coronavirus outbreak

Live Updates: Latest national, world coronavirus news

TIMELINE: Mid-South coronavirus updates April 19

TIMELINE: Mid-South coronavirus updates April 18

TIMELINE: Mid-South coronavirus updates April 17
Below are the latest updates for Monday, April 20, 2020:
UPDATE: (3:15 p.m.) Bass Pro Shops founder Johnny Morris to donate one million face masks to COVID-19 healthcare workers.
UPDATE: (3:00 p.m.) Tennessee continues to expand testing.
The state tested about 11,200 over the weekend with the testing sites the state made available.
For over 10 days, the state has seen single-digit percentages increases of the coronavirus.
Governor Bill Lee announced Monday that the "Stay at Home" order will expire on April 30.
The state is making guidelines for all businesses on how to reopen in a safe way and social distancing must continue.
State Parks will begin to reopen Friday.
There is a federal mandate for all nursing homes to report positive cases to all families of patients.
UPDATE: (2:30 p.m.) Mississippi Governor Tate Reeves held his daily press conference today.
The state has reopened some businesses for soft sales. People can go online or call in, buy items and do curbside pickup.
They also opened some recreational locations.
Mississippi was also on a call with Vice President Pence about testing in the state.
Reeves mentioned that Pence stated that the nation has hit the peak of cases.
Over 51,000 people have been tested in that state and the governor wants to continue to expand testing throughout the state.
Reeves said the curve in the state is flattening and it is consistent.
He is very confident that the hospitals will not be overwhelmed is there is another surge of COVID-19 cases.
The state wants everyone to know that the social distancing guidelines will continue if and when the Stay at Home order will be lifted.
UPDATE: (2:10 p.m.) The Village at Germantown reported an additional death.
"We are saddened by these deaths and mourn the loss of our friends and neighbors," said Michael K. Craft, chief executive officer of The Village. "And we are determined to do all we can do to protect the health and safety of our residents and our associates."
UPDATE: (2:00 p.m.): The COVID-19 case count for Tennessee is now 7,238 as of April 20, 2020, including 152 deaths, 730 hospitalizations and 3,575 recovered.
UPDATE: (1:30 p.m.) Governor Asa Hutchinson of Arkansas addresses the state on the COVID-19 fight.
The state has 1,923 cases of the coronavirus in the state. 117 of those cases are in Cummins Prison and the state is still waiting on more information. There are about 600 total cases at the prison.
There are now 42 deaths in Arkansas.
1,133 cases are active, 244 are healthcare workers, 188 are in nursing homes, 93 are hospitalized, 24 are on ventilators and 749 have recovered.
The governor wants to be able to test a broader spectrum of people.
A big note that Hutchinson said is to not think social restrictions are over when the state begins to open up areas of businesses.
The governor has had many questions from grandparents wanting to see their grandchildren and the health director said it could be awhile.
The first lady of Arkansas wanted to make sure that Arkansians are reporting child abuse if they see it because it is Child Abuse Awareness Month.
Since the children aren't in school, child abuse isn't being reported like it was.
The state has opened additional resources to report child abuse.
UPDATE: (12:15 p.m.) The Shelby County COVID-19 Joint Task Force gave an update on the coronavirus today at noon.
Shelby County Mayor Lee Harris said he will propose a 1.4 billion dollar budget today at 3 p.m., which will largely focus on the area's response to the coronavirus.
Harris said this is one of the most transformative periods in Shelby County's 200-year history.
The budget will be "lean and balanced," according to Harris, and there will be cuts in spending.
Harris said Shelby County must be ready meet the needs of those hit hard by the pandemic.
Shelby County continues to expand access to COVID-19 testing.
Last week, Christ Community Health opened two new test sites in Frayser and Hickory Hill.
Harris said the County has tested nearly 20,000 people.
Harris announced the Greater Memphis Chamber will host a New Normal Virtual Summit on April 28, which will feature 4 micro-conferences aimed at preparing the Memphis business community for reopening.
Registration for the summit is free, and is available at http://covid19.shelbycountytn.gov.
The summit will highlight the need for creating safe workspaces amid the coronavirus outbreak.
Shelby County Health Department official Bruce Randolph said there are 1,807 cases of COVID-19 in the county.
There have been 38 deaths in the county.
A total of 19,195 people have been tested.
Randolph addressed outbreaks at the following senior living facilities and health facilities:
Carriage Court - 4 deaths. 7 residents have tested positive; 1 staff member has tested positive.
Christian Care Center - 11 residents have tested positive; 3 staff members have tested positive.
Parkway Health and Rehab - 14 residents have tested positive; 2 staff members have tested positive.
Heritage at Irene Woods - 11 residents have tested positive.
King's Daughters and Sons Home - 5 residents have tested positive; 1 staff member has tested positive.
Village at Germantown - 4 deaths. 5 residents have tested positive; 2 staff members have tested positive.
Hancock House Group Home - 2 residents have tested positive.
Lakeside Behavioral Health - 3 staff members have tested positive.
Randolph encouraged everyone to get tested, especially as conversations about reopening begin.
People who have mild symptoms should still get tested.
Anyone who is sick should stay at home and not go to work, Randolph said.
Employers should monitor their employees by checking temperatures, asking about symptoms and not allowing sick employees to work.
Employers should also supply PPE to employees and encourage safe social distancing.
The Tennessee Medical Reserve Corps still needs volunteers for both medical and non-medical positions.
You can sign up online at www.tnmrc.org.
UPDATE: (11:11 a.m.) Mississippi health department is reporting 238 new cases with 10 new deaths. This brings the total number to 4,512 total cases and 169 death.
DeSoto County has 238 cases with three deaths.
UPDATE: (10:39 a.m.) The Tennessee Commission on Aging and Disability announced today it has launched a support program to help the state's older adults who are facing social isolation and food insecurity during the coronavirus pandemic.
The Care Through Conversation program will help ensure the needs of older adults are met through a regularly scheduled telephone call with a volunteer.